Ruby Surgical & Allied Products Pvt. Ltd.

For Life Collection : Manufacturer of Medical Textile Products

An ISO 9001 : 2008 & ISO 13485 : 2003 Certified Company

A 43/44, MIDC Area, Ajantha Road, Jalgaon, INDIA - 425003
Tel : +91 257 2210 476 | Fax : +91 257 2211 682 | EMail : sales@ruby-surgical.com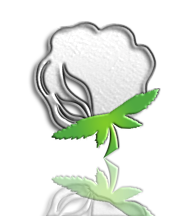 Home Page
For more than 35 years, Ruby Surgical has been developing and manufacturing a diverse line of quality cotton and wound care products for a wide range of businesses and industries. Ruby Surgical's rigid quality control and procedures that are developed over 3 decades help us guarantee that our products are designed and manufactured to provide the highest degree customer satisfaction.
Welcome to Ruby Surgical
Ruby Surgical recognizes that medical textile products, by virtue of their sensitive application, require impeccable quality and to attain this Ruby Surgical's manufacturing facility is designed and equipped with an integrated production line starting from bleaching all the way till packing. Our state of the art machinery, safe work environment and employees work in synergy to manufacture top of the line products that meet the most rigorous and stringent international standards and specifications required for cotton & wound care products.
The foray of Ruby Surgical in cotton and wound care products was result of our founders knowledge of medical textiles and wound healing process processes with use of antiseptic and disinfectants. Today, Ruby Surgical offers well proven product line developed over 3 decades of combining medical textiles with antiseptic and/or disinfectants to ensure optimal care and healing in wound care.
Over the course of these 3 decades Ruby Surgical has collected vast knowledge, best practices and in-depth medical textile knowledge in the field of manufacturing cotton and wound care products.
Our Product Lines